What type of Businesses benefit from VoIP
Offices
VoIP PBX solution is a convenient, safe and flexible choice for modern offices. Cross country relationships are inevitable in everyday business. Saving on long-distance calls can be priority number one. Moreover, Call Recording, Voicemail and Follow Me options allow you to stay connected with your office while also in touch with everything around you, no matter where you are.
Multi-branch Offices
Many multi-branch offices have worldwide locations. It is not very convenient to have a separate VoIP PBX in every office which is why we offer a way of connecting all of your offices in one cluster with the possibility of sharing extensions, connections, call queues and auto attendants. To top it all, by using Extension Groups, shared Follow Me and Dialing Rules, you can organize the work of separate offices into one entity.
Banks
With our VoIP PBX solution it is possible to obtain high levels of reliability which is required in the banking world. Security is also a major consideration. Every bank has separate branches around its home country or around the world – and remote configuration is the best solution for maintaining and configuring all of them.
Government
There are administrative and municipal government offices in every city around the world. All of them should be provided with safe and reliable phone connections. Our VoIP PBX solution fully suits these requirements. Thanks to key features such as Call Archiving to optical media and the possibility for leaving notes for every call, it is possible to store and locate call records over long periods of time. Conference calls are also available for arranging three party phone meetings.
Hospitals
We would not want to imagine a hospital without fast and convenient telephony. Every hospital has a number of departments and the need for calls to be connected instantly. That is why our VoIP PBX solution is the perfect choice. Features such as Сall Transfer, Extension Groups, Auto Attendant, etc., assist in configuring the interaction between all departments.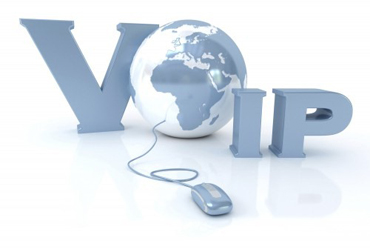 What is VoIP?
Features of VoIP
Benefits of VoIP for Businesses
more ...

Our VoIP Services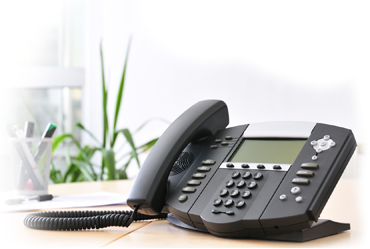 Hotels
The number of hotels requiring internal means of communication is rapidly growing due to increased tourism. This makes our VoIP PBX solution the perfect match for these cases. Thanks to features such as Voicemail and easy SIP phone auto-configuration, your hotel can be fully covered, upon connection.
In modern buildings there are built-in Ethernet networks, so if you install our VoIP PBX solution there is no need for additional phone cables. You can easily divide the access levels for different clients, and all call information is sent directly to your billing system.
Call Centers
The customer is always the main concern of every business. That is why Call Centers are used globally and their work is impossible without VoIP PBX solution. Features such as Operator Console, Call Recording, Call Queues and more allow you to efficiently organize the work of operators.
Many companies offer outsourcing call center services. But that solution has some drawbacks – it is time consuming and often quite difficult to train external operators. It is much more effective to have your own trained staff and it is easy to control telephone traffic with all of the VoIP PBX features available.