Web application
Some thing about our SOP and our team
We have extensive experience in software application and web development...
SMB
Small and medium Business
Apart from our services for Maritime vessels, we also provide surveillance solutions to SMB (Small to Medium Business)...
We can handle everything from network design and installation to on-going maintenance, internet and e-mail solutions to corporate intranets and website design. Whatever your IT requirements, we are here to help initially with advice, and then with cost-effective services and solutions designed to maximize on the full potential available from your existing IT Infrastructure.

Client hardening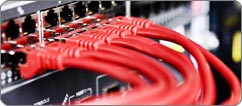 Networking and IT solution
We provide IT solutions emphasizing on Networking and Computer systems support to our customers supporting SMB, with existing WORKGROUP network environment.
VOIP Services
Short for Voice over Internet Protocol, a category of hardware and software that enables people to use the Internet as the transmission medium for telephone calls by sending voice data in packets using IP ...

AZM Data Processing
Azm D.P. Co. is a Consulting-oriented and IT Solution Company intended to fill in the market need for a professional customer-focused IT and Computer department ...
Maritime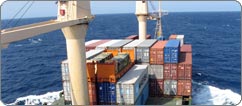 Our Security surveillance solution offers
Azm Data Processing Co's second objective is to utilize modern technology in security systems and implementation of surveillance in maritime vessels as a complete, efficient and practical security solution. We offer a range of professional high quality and cost effective surveillance, monitoring, recording and restricting solutions to small-medium or large maritime vessels. We offer solutions for installation of high-tech IP Cameras on different sections of a maritime vessel ...